1993 – 1996 Luxury Selection Wine
Toscana – Luxury Wine – Rosso – 13,5%
Alcohol: 13,5 %
Grape varieties: Secret grapes blend
Appellation: Super Tuscan
Certification: IGT Red Tuscan
Country: Italy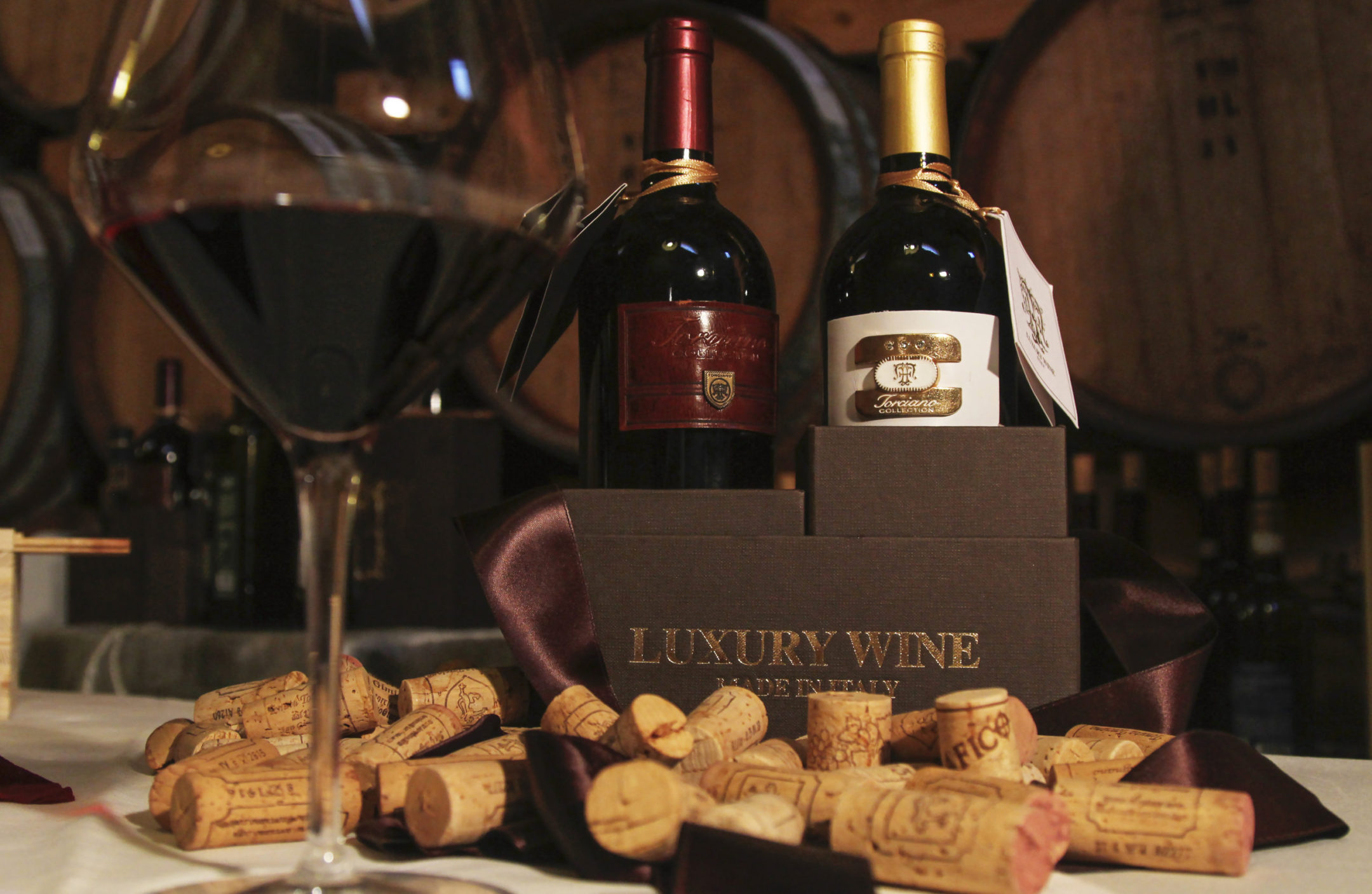 For serious collectors, vertical selections are the holy grail of wine gifts. We've been aging these Fine Wines of Tenuta Torciano Winery Collection from the moment they went into barrel in our estate barriques. The 1996 and 1993 tenuta Torciano, which was bottled in September 2000 and 2001, combining measured power, extraordinary elegance, and admirable complexity! The color is opaque purple.
The Luxury Wine offers extraordinarily pure notes of blackberries, cassis, pain grille, and flowers, gorgeous sweetness, a seamless personality, and full body, with nothing out of place.
The fruit is exceptionally sweet and pure, and there are layers of flavor in the mouth. I do believe this wine will develop an extraordinary perfume, and possess a high level of richness.