2019 Malbec Monogram TT Red Wine

Toscana IGT Red Wine from Tuscany, Italy – Malbec Grapes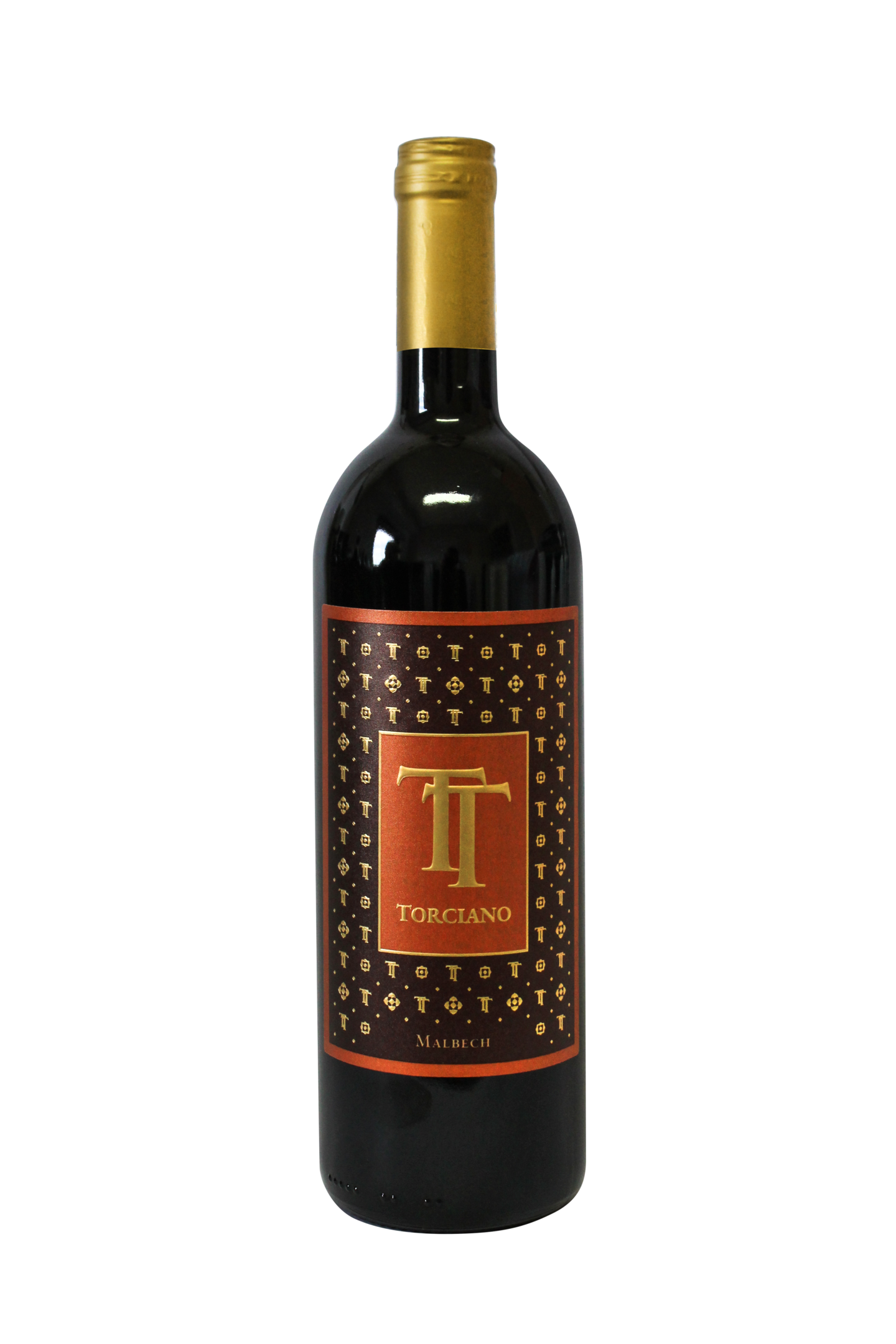 Vintage: 2019
Certification: Toscana IGT
Grapes Varieties: Malbech Grapes 
Alcohol: 13.5%
Format: 750ml
Type: Red Still Wine
Serving Temperature: 16/18 °C
Pairing: First Courses of Meat, Second Courses of Meat
Wine Description:
Intense and deep ruby ​​red. The nose perceives notes of ripe black fruit well integrated with spicy and vanilla hints. On the palate it is balanced and enveloping, with a good persistence. The aftertaste is characterized by hints of blueberry that fade on notes of coffee and bitter chocolate.
Wine Cellar:
Tenuta Torciano Winery is situated in the heart of Tuscany, 35 minutes from Florence and 20 minutes from Siena, surrounded by beautiful rolling hills and a succession of unique greenery that features towering cypress trees, long stretches of beautiful vineyards, olive groves, forests of oaks and lovely villages.
When you visit Tenuta Torciano Winery, you will totally immerse yourself in Italian culture, together with a Tuscan family consisting of 13 generations of wine producers. Here you will experience warm hospitality and additional Tuscan traditions handed down from father to son.
Area of Production:
Located in central Italy along the Tyrrhenian coast, Tuscany is home to some of the most important wine areas in the world. Toscana IGT is the most famous – and most commonly used – of the Typical Geographical Indication (IGT) titles in Italy. The geographical region it indicates is, in short, Tuscany. Toscana IGT wines can be produced in any area within the 10 provinces of Tuscany.
Grapes:
Malbech is a grape of French origin, very common in the Bordeaux area and arrived in Italy in the mid-19th century. The Malbech grape gives a ruby ​​red wine with variable polyphenolic intensity. The nose has herbaceous notes, while the palate is not very tannic and not very fresh, but usually of good quality. Generally it is used in blends with Merlot, Gamay and Cabernet, more rarely it is found in purity.
Torciano Collection:
"MONOGRAM TT" The new collection of Tenuta Torciano wines is born with the monogram TT, formed by the letters T and T in overlapping gold accompanied by other artistic motifs already present in the mosaics of the Siena Cathedral, the logo designed by Luciana Cilemmi in collaboration with Giulia Falciani, as a new brand to make the wines and products of the Tenuta Torciano winery recognizable, which in its 300 years has become one of the most recognizable wineries in the world.