PRIVATE VIRTUAL WINE SCHOOL
Choose your Tenuta Torciano instructor-sommeliers and organize together the wine class you prefer!
Lillo – Sangiovese & Brunello Specialist
Lillo is Pierluigi nephew, he grew up in Tuscany, helping his uncle in managing the vineyards and making wines. Lillo is very passionate about wine and loves his work.
Ida – White & Sparkling Wine Expert
Ida's passion for wine began when she was a little girl walking through the vineyards with her grandfather and used picking the grapes. You can ask her about growing grapes, viticulture techniques, wine-making process and wine tasting notes! She now is a sommelier for tasting and wine pairing!
Gabriele – Tuscan Reds & Gourmet Expert
Get ready to take in part in an amazing wine tasting with Gabriele! He will guide you through the world of Tuscan wines and oils, and he will be happy to help you choose the perfect product for you.
Leonardo – Reserve Wine & Large Format Specialist
Leonardo can tell you all the secrets behind every glass of wine and the stories of the winery. He particularly appreciates the reserve bottles and will definitely try to win you over with some special vintages.
Nicola – Super Tuscan Specialist
Wine and oil, for Nicola, represent a long journey through the Tuscan and Italian territory, our history, art and culture. I invite you to take a short trip with him to discover the flavors and fragrances of our most traditional products. Professional sommelier graduated in Italian language and culture.
Alberto – Wine & Food Suggestions
Alberto is local wine expertise! He will teach you the very basics about wine and gourmet and what you need to know when selecting, smelling and tasting. Follow his tips to become a confident wine expertise and impress your friends with your knowledges!
Letizia – Tuscan Wine & Montepulciano Wine Specialist
Letizia, with her sparkling personality, will involve you in one of the most unforgettable experiences of your lifetime. She will bring you step-by-step through the process of tasting and at the end, you will be able to identify the main flavor and scent components in every wine you try!
Andrea – Chianti & Chianti Classico Wine Expert
Are you a Chianti Lover? Andrea is the right sommelier instructor for you! Learn not just the label jargon but also the approaches to classifying quality that underpin them… and from now on you will know how to perfectly choose a wine from a restaurant wine list!
Luigi – Montalcino & Montepulciano Wine Expert
Together with Luigi discover the techniques for training both your palate and your memory for detecting aromas and flavors. Under his supervision you will acquire all the skills to recognize the difference between a Brunello, a Chianti Classico and a Super Tuscan wine.
Melanie – Super Tuscan Specialist
What is that make the Tuscan wines so special? How Super Tuscans are born? Melanie can explain you all the characteristics of these wines, the importance of the blend and how it can differentiate them. After this class you will know all the secrets behind the Sangiovese grape!
Elena – Wine Etiquette Specialist
Follow Elena's class and you will learn the right way to hold a wine glass, the fundamental wine tasting techniques and the main Tuscan grapes and their personalities. Plus, she will also show some simple steps to make your wine tastes better!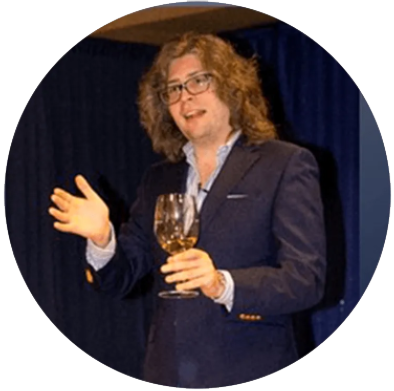 Marco – Wine all-rounder
Are you ready to discover the peculiarity of Tuscan wines? Marco will tell you the story of Tenuta Torciano and will guide you on a fascinating journey into the world of wine. Not only will you learn the theory of wine but, above all, how to taste wine and how to match it with various foods!
Chiara C. – White Wine and Food Specialist
Join Chiara's class! She will teach you how to taste good Tuscan wines and how their taste differs from an area to another. At the end of the lesson, you will know how to identify tasting notes and what are the best food pairings, as well as location of the great vineyards of Tenuta Torciano Winery!