Lunch & Tasting
Enjoy our lunch experiences
LUNCH IN VINEYARD
TUSCAN LUNCH WITH WINE TASTING IN SAN GIMIGNANO WINERY
Torciano Private Reserve Wines come from some of the most renowned vineyards in Tuscany. This tasting consists of a private lunch in the vineyard surrounded by the scenic splendor and warmth of the Tuscan heat and breathtaking views of hills covered in vineyards, olive groves and forests of oak
Entirely private and personalized, this experience is a must for fans of Tuscan wines who are interested in learning more about the unique aspects of the Tuscan land. The ambiance of nature is what makes Tenuta Torciano distinctively different from other wineries. It is possible upon request to share this experience outdoors with weather permitting.
Upon arrival, guests can expect to be greeted by our staff in the welcome center for a short walking tour of the historic property.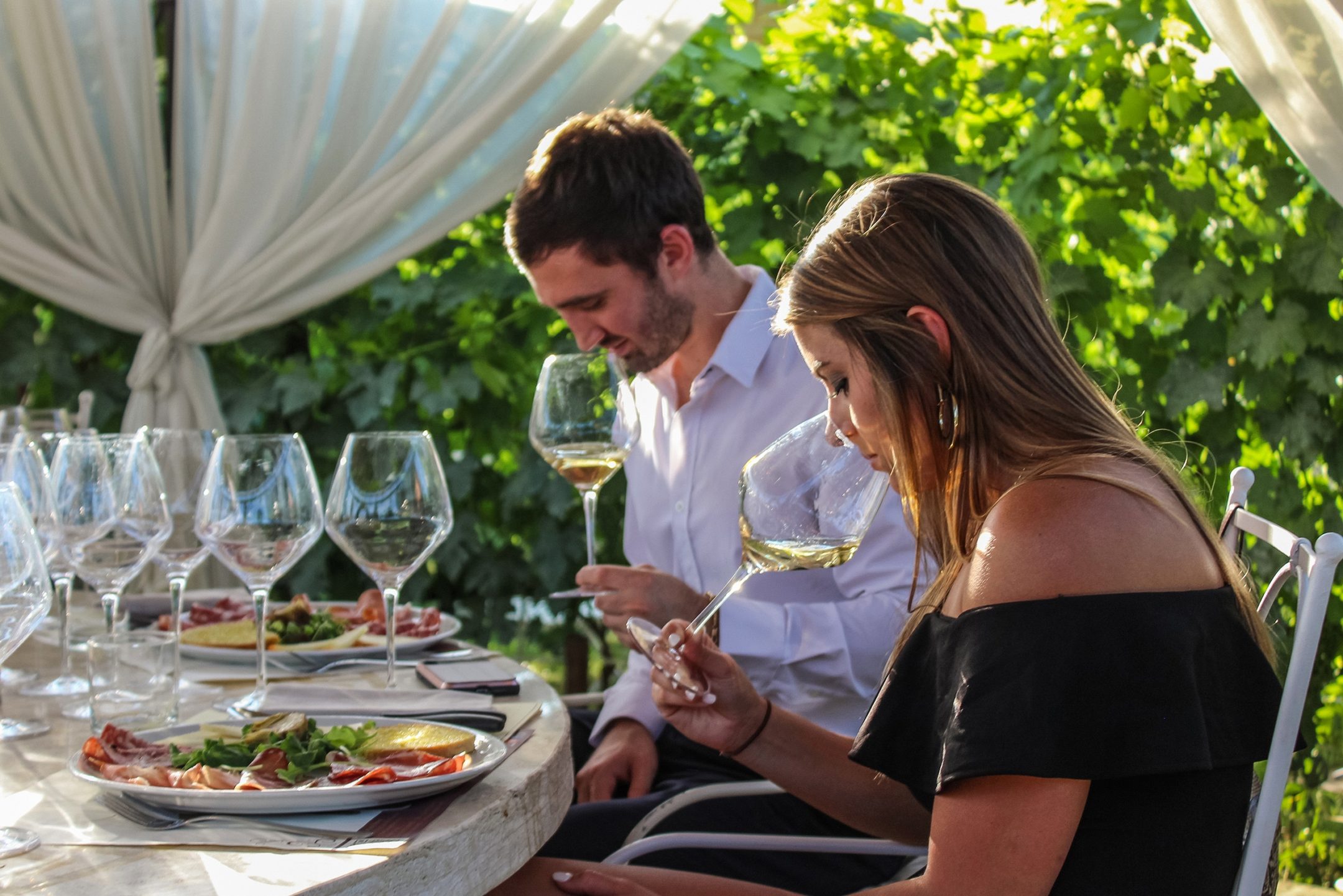 The Package Includes:
Luncheon in the vineyard: with Tuscan products
Appetizers: Tuscan cheeses and salami, Bruschetta and snack
First Course: Truffle lasagna and Tuscan ribollita
Second Course: Roast meat with roast potatoes
Dessert: Cantuccini biscuits with dessert wine
Available on request, vegetarian, vegan and gluten free menu.
Tour and Tasting of wines including our library reserve vintages
Brunello di Montalcino D.O.C.G.
Cabernet Bartolomeo Riserva I.G.T.
Merlot Baldassarre Riserva I.G.T.
Syrah Cavaliere Riserva I.G.T.
Vernaccia di San Gimignano D.O.C.G.
Chianti D.O.C.G.
Chianti Classico D.O.C.G.
Chianti Classico Riserva D.O.C.G.
Vino Nobile di Montepulciano D.O.C.G.
Red of Montepulciano D.O.C.
VinBeato – Dessert Wine
Extra Virgin Olive Oil Cold Pressed
White Truffle flavored Olive Oil
Hot Pepper flavored Olive Oil
Old Selected Balsamic Vinegar